Kern Media is owned and operated by Dan Kern, a Colorado SEO consultant, whose experience in the ever-evolving landscape of search engine optimization (SEO) dates back to 2004. Kern Media helps companies, and even notable agencies' own clients, with creating more technically optimized websites, improving site optimization and content marketing efforts, and navigating Google's algorithm changes. Increasing conversions on a company's primary online business goals through organic search traffic growth and inbound marketing tactics are the focuses of Kern Media's SEO services. Review some of Kern Media's clientele and past experience below.
Featured Clients & Agency Partnerships
Seer Interactive
Kern Media assists Seer Interactive with complex technical SEO audits for large clients such as schools and other organizations. Seer is internationally renowned for its SEO prowess and ability to hire the best to help them work with some of the top clients in the industry. Kern Media is a proud partner.
The Infamous Stringdusters
Kern Media assists The Infamous Stringdusters, one of America's premier modern bluegrass bands, with reputation management services. Follow them on YouTube, Pandora, iHeart Radio, Tunein, and Google Play.

Customer Communications Group
Customer Communications Group is a CRM Agency offering retail marketing services and financial marketing services focused on improving engagement and revenue throughout customer marketing programs. Specific focuses include loyalty programs, customer data analysis, customer retention and more. Kern Media has helped CCG with a full content audit and also a site migration in order to create a more optimized website. Efforts are expanding in order to improve content marketing and lead generation efforts in order to help this incredible domain perform to compete as it should in search results. Taxonomy and technical SEO guidance were also provided for Ready2Go Solutions, offering financial marketing solutions for financial institutions in need of content for digital marketing.
The Escape Game / Team Building Hub
The Escape Game is widely known throughout the country for it's top-tier, in-person escape games. When the COVID-19 pandemic hit the world, the company strategically pivoted to online escape games.
The company launched Team Building Hub in 2022, which offers online escape rooms and other virtual team building activities and games to help companies and organizations improve team bonding and collaboration in a time when remote work has become the norm. The company is creating an expert-level library of content on team building, virtual team building, and many other topics.
Costa Rica Escapes
Costa Rica Escapes is a Costa Rica vacation agency specializing in family vacations, honeymoons, adventure vacations and other itineraries for travelers who want authentic travel experiences to Costa Rica. Kern Media assists Costa Rica Escapes by putting the focus on content marketing and lead generation through educating prospective travelers on topics commonly searched for when planning a trip to Costa Rica (i.e. – best time to visit, where to go, and much more). Also offering educational/student trips, Costa Rica Explorations (their sister site) plans student travel programs for high school and middle students.
Linford & Company
Linford & Company (L&Co) is a Certified Public Accounting Firm located in Denver, Colorado, who provides auditing and assurance services for organizations and companies who need SOC 1 reports, SOC 2 reports, HIPAA audits, Royalty/Licensing audits, and FedRAMP compliance assessments. Kern Media has helped with a site migration and continues to help with site optimization and ongoing content marketing planning and guidance.
Freestone Properties
Kern Media assisted Freestone Properties, an Asheville NC Real Estate agency, with a complete SEO Audit and CRO Audit, and continues to assist with website migration/re-design, technical SEO, content optimization and new content strategy.
Knotty Tie Co.
Kern Media assists Knotty Tie, a custom tie manufacturer who has expanded to face masks, gaiters, and scarves, with technical SEO, content auditing, content optimization, and content marketing leadership. Knotty Tie is a socially responsible company who employs skilled resettled refugees in it's Denver-based manufacturing facility.
America's Best House Plans
Kern Media assists America's Best House Plans with ongoing technical SEO consulting with a focus on crawlability and indexation, link auditing, content marketing research, and onpage optimization guidance.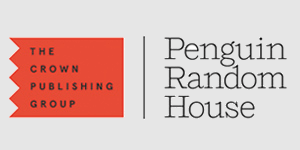 Crown Publishing Group (Penguin / Random House)
Kern Media assisted Crown Publishing Group with in-depth SEO Audits, SEO Training for development and editorial staff, ongoing technical SEO consulting, and content marketing research.
McAleer Gray
McAleer Gray is a retained executive search firm based in Denver, CO, who offers professional services to help companies find an ideal match for CEO, CFO, and other positions as part of their executive search services. Kern Media provides ongoing SEO consulting services to McAleer Gray, assisting with both technical and content optimization for increased search engine visibility and B2B lead generation.
---
Past Experience

Inflow: Sr. Inbound Marketing Strategist (2013-2016)
Dan came to Inflow in 2013 to work with like-minded SEO professionals and help with the evolution (and transformation) of a successful SEO agency into a reputable Inbound Marketing agency. Dan had the pleasure of working closely with thought leaders like Mike Belasco, Everett Sizemore, and others.
Our focus on technical SEO, E-Commerce marketing, content marketing, site migrations and many other aspects of SEO and Inbound Marketing has helped us to achieve great results for niche brands and mid-tier eCommerce sites. Review a case study from this E-Commerce content pruning article on Moz to learn more about the positive impact of advanced SEO techniques. I continue to work with Inflow on select client projects to this day, and I'm very grateful to continue this working relationship.

F+W Media: Director of SEO (2008-2013
Prior to Inflow, Dan was Director of SEO & Organic Search Marketing for F+W Media, a corporate book and magazine publisher, where he oversaw the SEO for 200 websites and the entire search engine optimization strategy for the company. F+W Media has a tremendous online portfolio, and Dan helped many of the company's websites achieve incredible organic search traffic growth. By the end of his tenure, the company's portfolio of @ 200 websites saw an aggregate 8% year-over-year organic search traffic growth. That's not easy to do, especially during a time when Google's Panda algorithm was being updated on a monthly basis.
Writer's Digest: Founded in 1920, Writer's Digest has chronicled the culture of the modern writer and is at the heart of the Writing Community. Dan lead SEO training efforts for the editorial staff and taught editors on how to use keyword research to drive content strategy and grow traffic. Dan's team of SEO Managers (some of whom continue to work with him on Kern Media projects) also optimized hundreds of category pages across the community's websites, built links to key pages to improve rankings, and optimized product pages to increase search traffic and revenue. View the organic search traffic growth to Writer's Digest over a two-year period.
Organic traffic for Writer's Digest showing major growth from content optimization and editorial SEO training
How Design & Print Magazine – HOW Design (founded in 1985) is the premier magazine for graphic design professionals. Print Magazine (founded in 1940) has a long history of showcasing the extraordinary in design. Dan took a very similar approach to the efforts implemented within the Writing community, however, HOW Design was penalized by Google's Panda algorithm due to editorial content duplication on subdomains. Through Dan's consultation, and the hard work of the community, the penalty was lifted in July of 2013 and the website has achieved incredible new growth. See below.
Organic traffic for HOW Design showing Google Panda penalty recovery in July 2013 and major growth end of year
Artists Network & North Light Shop – These two sites are home of The Artist's Magazine, Watercolor Artist & The Pastel Journal. Dan followed suit in the Art Community by training the staff in the art of SEO and leading the optimization efforts for their website, but the big win here was growing eCommerce revenue through increased category and product page optimization that significantly grew organic search traffic. In the summer of 2012, Dan's team began rewriting and optimizing product page descriptions in order to make the unique (and better) than what the company was syndicating to Amazon, Barnes & Noble and other online vendors. The result was hundreds of more valuable product pages for Google's index, and the site was rewarded with steady organic search traffic growth that had a significant impact on eCommerce revenue.
Organic search traffic to North Light Shop showing steady increase after the process began to rewrite and optimize product pages