SEO & Online Marketing Portfolio
Dan Kern, owner/operator of Kern Media (a Denver, CO based company), has an extended portfolio of search engine optimization, online marketing, online advertising sales, social media strategies, and general online business success. One thing is consistent through each step in Dan's history: a focus on increasing revenue through increased organic traffic generation. Read below as he tells the story of his 10+ years of experience.
F+W Media
Director of SEO/Organic Search Marketing
Currently employed as Director of SEO/Organic Search Marketing for F+W Media, a corporate book and magazine publisher, I oversee the entire search engine optimization strategy for the company. We have a tremendous online portfolio including, including:
Online Product Manager
Working for the Numismatics and Adams Media communities within F+W Media, I helped publish the company's first WordPress website in AdamsMedia.com, and grow organic search traffic significantly for Numismaster.com (while creating new revenue streams).
Learn more about my work with the Numismatics Community to see top Google rankings, monetization strategy, and traffic growth achieved. This is where I cut my proverbial SEO "teeth" within F+W Media, introducing the "allintitle" competiti0n check in Google and demonstrating the impact of link building on Google rankings.


Online Content Manager
I got my start at F+W Media with Everything.com (a large free content resource offering expert "how to" articles about nearly every topic), which is now licensing its content to Netplaces.com, an About.com company. Reponsibilities and achievements included:
Site Architecture: Refining site business requirements prior to launch, developing rules/requirements for a complex taxonomy (incorporating eCommerce), creating user levels & permissions and developing a site-wide style guide, and customizing the content management system (URL structure, meta data, WYSIWYG editor, etc).
Content Strategy: Publishing 12,000+ articles from PDF versions of the Everything™ book series (some with integrated video), publishing other publishers' print content online, creating relationships with book authors to create new content on-site, and writing a weekly newsletter.
Monetization (Revenue): Incorporating direct online advertising, affiliate marketing and and eCommerce product promotions to drive site revenue.
Relationships:
SEO: Growing organic search traffic to 140,000+ monthly visits within one year via rapid content creation and keyword mapping article topics/category creation.
Social Media: Developing social media profiles utilizing 30+ accounts on both Facebook, Twitter, and encouraging use of DIGG & StumbleUpon
---
Boulevards New Media
Site Manager
From 2005-2008, I was Site Manager for Denver.com and SaltLakeCity.com, part of the Boulevards New Media network of city guides. I built and optimized many webpages for local restaurants, hotels, nightclubs, and created a number of neighborhood pages…all which ranked highly in Google and drove new customers to these local businesses.
During my tenure, I was interviewed in by the Associated Cities Network in 2006, regarding my work with Boulevards New Media. Read the interview here.
I also had reached numerous top Google rankings for my clients, and one for my own lead generation targeting the keyword "denver internet marketing," which drove hundreds of leads for our sales team to help local businesses acquire new customers online. It worked quite well, and I was tasked with creating 10 more of these pages for SanFrancisco.com, SanJose.com, LosAngeles.com, among others. Some notable rankings at the time (2008):
Most of my work was not kept up with on these websites or they no longer exist, so the rankings may be different now. I crafted a lot of my early SEO skills with Boulevards, and thank them for the opportunity.
---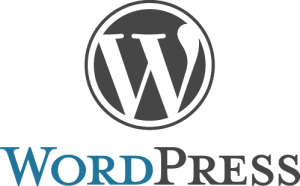 Freelance WordPress Blogs & Websites
I have built and/or optimized number of WordPress websites for. I typically use the Thesis theme, which is highly customizable. The WordPress platform is easy enough for any to learn, as long as there is a genuine interest in taking control of your online marketing. Some of these include:
| | |
| --- | --- |
| | A Costa Rica vacation itinerary agency specializing in family vacations, honeymoons and extended trips. Using the Thesis theme. |
| | Local Denver folk rock band website, filled with music/band-related plugins. Using the Thesis theme. |
| | A boutique guitar gear blog focused on high-end guitars, amps, effects pedals, and interviews. Using the Thesis theme. |
| | A video production website for a videographer in Boston, MA. Using the Thesis theme. |