I'm Dan Kern. I'm a Denver SEO expert, and this is my story. With over 10 years of experience in the ever-evolving landscape of search engine optimization, one thing has remained consistent through each step in my history: adapting to change. I've helped big brands, medium-sized companies and even notable agencies' own clients with creating more technically-optimized websites, navigating Google's algorithm changes, increasing search traffic and growing revenue through SEO and inbound marketing. Through it all, there has always been one focus: growing revenue. Have a look at my client consulting and other past work.
Featured Clients & Agencies
Seer Interactive
Kern Media assists Seer Interactive with complex technical SEO audits for large clients such as schools and other organizations. Seer is internationally renowned for its SEO prowess and ability to hire the best to help them work with some of the top clients in the industry. Kern Media is a proud partner.

Customer Communications Group
Customer Communications Group (CCG) is a retail marketing and financial marketing agency focused on customer loyalty and client retention. Kern Media has helped CCG with a full content audit and also a site migration in order to create a more techincally-optimized and keyword-researched website. Efforts are expanding in order to improve the content marketing and lead generation efforts in order to help this incredible domain perform to compete as it should in search results.
Costa Rica Escapes
A Costa Rica vacation agency specializing in family vacations, honeymoons and adventure vacations and other itineraries for travelers who want authentic travel experiences to Costa Rica. Kern Media assists Costa Rica Escapes by putting the focus on content marketing and lead generation through educating prospective travelers on topics commonly searched for, such as the best time to visit Costa Rica, where to go in Costa Rica and other popular queries. Learn more.
---
Past Experience

Inflow: Sr. Inbound Marketing Strategist
I came to Inflow in 2013 to work with like-minded individuals, help with the evolution (and transformation) of a successful SEO agency to a growing Inbound Marketing agency, and to help further craft my skills in all things related to search engine optimization and inbound marketing. Inflow is one of Denver's few agencies on the Moz Recommended Agencies list, and I'm lucky to have worked closely with thought leaders like Mike Belasco, Everett Sizemore, and others on the Inflow team, with whom I've continued to fine-tune my skills in technical SEO, E-Commerce marketing, content marketing, site migrations and many other aspects of SEO and Inbound Marketing. I've helped Inflow achieve great results for some big brands, and helped to produce some of the results displayed in this E-Commerce content pruning article on Moz. I continue to work with Inflow on some select project work to this day, and I'm very grateful to have built this relationship.

F+W Media: Director of SEO
Previously employed as Director of SEO/Organic Search Marketing for F+W Media, a corporate book and magazine publisher, I oversaw the SEO for nearly 200 websites and thus, the entire search engine optimization strategy for the company. F+W Media has a tremendous online portfolio including, and I helped many of the company's websites achieve incredible organic search traffic growth. By the end of my tenure, the company's portfolio of @ 200 websites saw an aggregate 8% year-over-year organic search traffic growth. That's not easy to do, especially during a time when Google's Panda algorithm was wreaking havoc.
Writer's Digest: Founded in 1920, Writer's Digest has chronicled the culture of the modern writer and is at the heart of the Writing Community. I helped train the editorial staff on how to use keyword research to drive content strategy. My team also optimized hundreds of category pages across the community's websites, built links to key pages and optimized product pages. This is the result.
Organic traffic for Writer's Digest showing major growth from content optimization and editorial SEO training
How Design & Print Magazine – HOW Deisgn (founded in 1985) is the premier magazine for graphic design professionals. Print Magazine (founded in 1940) has a long history of showcasing the extraordinary in design. I took a very similar approach to the work I led for the Writing community, however HOW Design was penalized by Google's Panda algorithm due to editorial content duplication on subdomains. Through my consultation, and the hard work of the community, the penalty was lifted in July of 2013 and the website has achieved incredible new growth.
Organic traffic for HOW Design showing Google Panda penalty recovery in July 2013 and major growth end of year
Artists Network & North Light Shop – Home of The Artist's Magazine, Watercolor Artist & The Pastel Journal. I followed suit in the Art Community by training the staff in the art of SEO and leading the optimization efforts for their website, but the big win here was growing eCommerce revenue through increased organic search traffic. In the summer of 2012, we began rewriting and optimizing product pages in order to make them better and different than what we were giving to Amazon, Barnes & Noble and other online vendors. The result was hundreds of more valuable product pages for Google's index, and we were rewarded.
Organic search traffic to North Light Shop showing steady increase after process began to rewrite and optimize product pages
I thank everyone at F+W Media for the continued opportunity to show how SEO can grow revenue and audience development through increased traffic. We achieved great things together.
Online Product Manager
Prior to becoming Director of SEO, I worked for the Numismatics and Adams Media communities within F+W Media. I helped publish the company's first WordPress website in AdamsMedia.com, and grow organic search traffic significantly for Numismaster.com while creating new revenue streams via directory advertising and increased subscriptions driven by SEO.
This is where I cut my proverbial SEO "teeth" within F+W Media, and it's dear to my heart. I introduced the "allintitle" keyword competition check using Google, demonstrated the impact of link building on Google rankings, and achieved top Google rankings for a number of high traffic keywords and turned that traffic into revenue.
From a technical standpoint, we consolidated a multitude of websites into Numismaster.com to create a more manageable online profile and maximize the benefit of our inbound link profile. We achieved #2 rankings in Google for "coin price guide" (fluctuating up to #1 at times), #6-#7 rankings in Google for "coin dealers," and drove considerable new monthly revenue from these efforts.
Here is what happened to organic search traffic during my tenure.

Numismaster's organic search traffic grew significantly over the course of two years due to content optimization and technical SEO enhancements.
Online Content Manager
I got my start at F+W Media with Everything.com (a large free content resource offering expert "how to" articles about nearly every topic), which is now licensing its content to Netplaces.com, an About.com company. Reponsibilities and achievements included:
Site Architecture: Refining site business requirements prior to launch, developing rules/requirements for a complex taxonomy (incorporating eCommerce), creating user levels & permissions and developing a site-wide style guide, and customizing the content management system (URL structure, meta data, WYSIWYG editor, etc).
Content Strategy: Publishing 12,000+ articles from PDF versions of the Everything™ book series (some with integrated video), publishing other publishers' print content online, creating relationships with book authors to create new content on-site, and writing a weekly newsletter.
Monetization (Revenue): Incorporating direct online advertising, affiliate marketing and and eCommerce product promotions to drive site revenue.
SEO: Growing organic search traffic to 140,000+ monthly visits within one year via rapid content creation and keyword mapping article topics/category creation.
Social Media: Developing social media profiles utilizing 30+ accounts on both Facebook, Twitter, and encouraging use of DIGG & StumbleUpon
---
Boulevards: Site Manager
From 2005-2008, I was Site Manager for Denver.com and SaltLakeCity.com, part of the Boulevards New Media network of city guides. I built and optimized many webpages for local restaurants, hotels, nightclubs, and created a number of neighborhood pages…all which ranked highly in Google and drove new customers to these local businesses.
During my tenure, I was interviewed in by the Associated Cities Network in 2006, regarding my work with Boulevards New Media. Read the interview here.
I also had reached numerous top Google rankings for my clients, and one for my own lead generation targeting the keyword "denver internet marketing," which drove hundreds of leads for our sales team to help local businesses acquire new customers online. It worked quite well, and I was tasked with creating 10 more of these pages for SanFrancisco.com, SanJose.com, LosAngeles.com, among others. Some notable rankings at the time (2008):
Most of my work was not kept up with on these websites or they no longer exist, so the rankings may be different now. I crafted a lot of my early SEO skills with Boulevards, and thank them for the opportunity.
---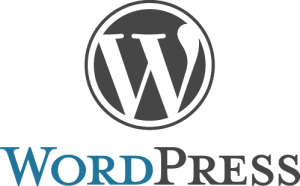 My Other Businesses Businesses
I have built and/or optimized number of WordPress websites for. I typically use the Thesis theme, which is highly customizable. The WordPress platform is easy enough for any to learn, as long as there is a genuine interest in taking control of your online marketing. Some of these include:
A boutique guitar gear blog focused on boutique guitar pedals, high-end electric guitars, many unheralded acoustic guitars, boutique amplifiers and other guitar gear. This guitar blog often features interviews with popular luthiers, pedal makers, and guitarists. Revenue is driven via affiliate marketing and paid advertising. Future plans include content (perhaps an eBook) to assist with music marketing for musical equipment manufacturers, bands and other music industry companies and organizations.
A website for creating healthier families and mompreneurs using healthy lifestyle improvements, Shaklee products and the Learn about the Shaklee home business opportunity opportunity. Using the Genesis framework & Modern Pro Blogger theme with Yoast WordPress SEO plugin. Authors include Linnie Kern (Cincinnati Shaklee Distributor) and Cortney Kern (Denver Shaklee Distributor). Gated content is produced to drive email acquisition, such as the 50 Uses of Shaklee Basic H downloadable PDF.