Agency Expertise. Personal Experience.
Kern Media is a single-consultant, organic SEO + inbound marketing company…me…based in Denver, Colorado. I work directly with my clients on helping to optimize their websites, increase traffic and grow revenue. Whether your website is for the purpose of lead generation, E-Commerce, advertising or any other purpose, I can help you grow traffic and meet your goals. See what 10+ years of experience (agency + in-house), 300+ websites and a laser-focus on revenue can do for your business. Let's talk.
Grow Your Business Model

Leads are the lifeblood of a service provider, and answering the questions that your target clients have is the best way to build trust and drive leads. Learn how a boutique travel agency educated its audience and grew it's clientele with this approach. Read Study >>

Proving your unique value to search engine indexes is one of the biggest challenges when other online retailers are selling the same (or your) products. Learn how a popular enthusiast E-Commerce store improved product and category content, and ultimately grew traffic and revenue. Read Study >>

Teaching editors how to use keyword research and on-page optimization is one of the most important improvements that an online publisher can make to it's content marketing efforts. Learn how a premier publisher massively grew its traffic by empowering its editors. Read Study >>
Want proof?
Read Client Testimonials
"Kern Media has provided only positive results for Costa Rica Explorations & Escapes since beginning our working relationship in 2012. Dan Kern continues to exceed our expectations on a daily basis as he works tirelessly to keep up with industry trends and keep our site optimized. He always provide new ideas and creative solutions to keep our business' websites a step ahead of the competition." John Rabenau (Founder, Costa Rica Escapes)
"We started small in the beginning with Dan teaching the online editors about keyword research and how powerful it could be. Dan worked with them for a number of months and what transpired was truly amazing. Normally editors are very focused on their thoughts and the topics they want to write about. However, after learning and practicing this "secret" they not only started to optimize posts on topics already in the works, but took it a step further and used keyword research to determine what topics they should be writing about in the first place! Traffic skyrocketed, increasing 7x over the course of six months." Winter Thielen
"Dan uncovered several problem areas of our site, resulting in us being penalized by Google's Panda algorithm, and contributing to decreasing organic growth. With his guidance, we were able to fix our SEO-problem areas and have since seen tremendous growth in our organic traffic year over year! He transformed not only this business, but provided a proven model with best practices we continue to employ today." Amanda Ferm
"Dan understands online marketing, organic SEO and content marketing better than anybody else I know. He brings real-world experience to the table, citing facts and figures, instead of merely stating thoughts and opinions like other consultants I've interacted with before. During our projects together, Dan was consistently able to increase traffic, time-on-site, user engagement and conversion." Corey Hartford
Just a Few Brands I've Helped
I've worked with incredible brands, providing consulting to improve their organic SEO and inbound marketing efforts, and ultimately grow their traffic and meet their business goals. Brands that I've worked with have grown their traffic organically…the right way…and continue to grow to this day. Here's just a few.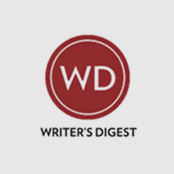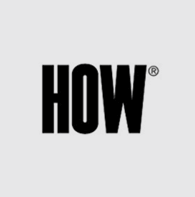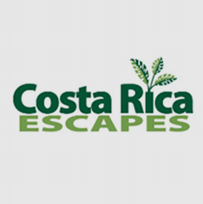 Let's Grow Your Business Online
Contact Form
Take the first step toward growing your business online. See what expert organic SEO and inbound marketing consulting from an industry professional with over a decade of experience and a passion for your business goals can do for you.
Guide to Search Engine Optimization
Whether you're a small business without a marketing budget, a passionate blogger, or a simply interested in learning how to use organic SEO to grow your traffic, this guide is for you. I reveal (consistently updated) insights, tips and tactics on how to conduct keyword research on your industry, optimize your content, build links, and ultimately increase your website traffic. It will take a little sweat equity and you'll get your hands dirty with some new techniques, but you'll be better off for it. Ready?